Key details
---

Mac Tools…Great To Work With
Mac Tools is a full member of the British Franchise Association and part of Stanley Black & Decker, a £7 billion organisation employing over 30,000 people worldwide. They are also the owner of the world famous Facom, Britool Expert and DeWalt brands. Over the last three years Mac Tools have achieved 25% year-on-year growth in what is considered to be a flat market.
Our franchisees are trusted distributors of what we consider to be the best quality tools on the market to customers such as car dealerships, automotive repair shops, manufacturing units, and engineering companies.
If you have the desire and passion to work for yourself, available cash of £3,750 and the ability to build relationships, Mac Tools is the franchise to drive your future.
Your Investment And Rewards
As a Mac Tools franchisee – as with any franchise – your success depends on the investment you are prepared and able to make. That investment will be both personal (time and effort) and financial.
Joining Mac Tools is now even more affordable with the new financing support provided by Mac Tools.
Self-funding Option: £15,000 liquid capital and fund the remainder of your total investment of £50,000 through a bank loan. You are awarded our highest trading terms.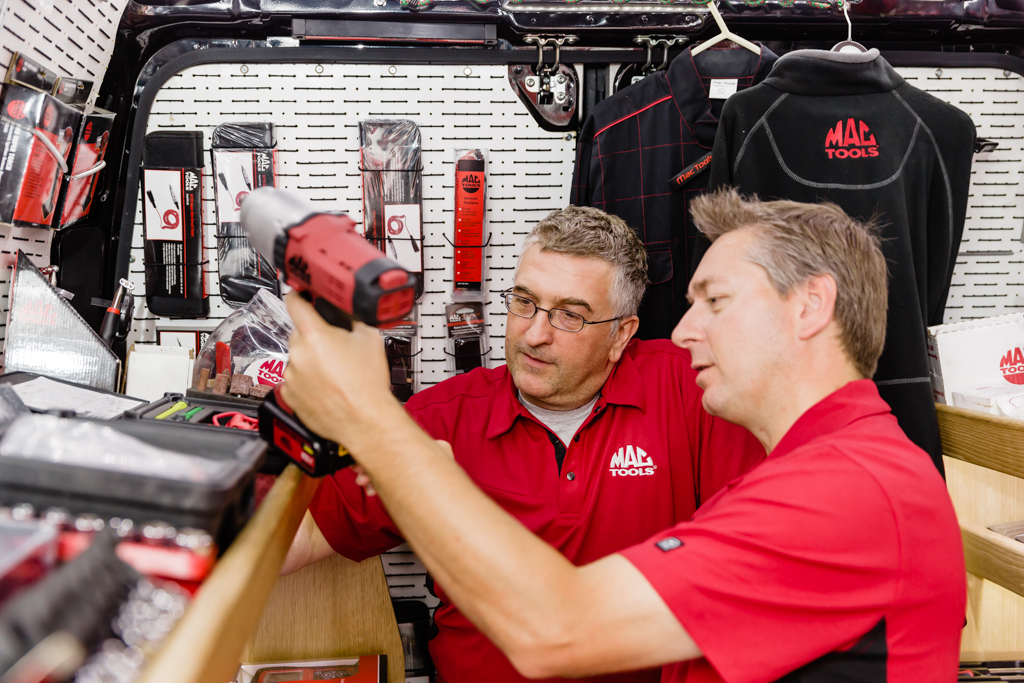 Mac Tools Funding Option: Self-fund only £3,750 of liquid capital plus up to £8,750 bank funding with the remainder of your total investment being funded by Mac Tools. You'll be awarded lower trading terms but you'll get the opportunity to move to higher trading terms through the franchise agreement.
In both cases you will benefit from great support and receive your branded van and starter stock that you will sell on at a profit.
Opportunities
We have 120 franchisees operating in the UK with a potential UK tools market of over £150 million. Existing Mac Tools franchisees are typically earning gross profits ranging from £50,000 to £75,000 from one territory and there are various territories available across the country.
Our territories typically include around 180 automotive locations making it bigger than those of similar franchise opportunities. The opportunity is there for you to build the goodwill asset value of your territory and sell it on as a going concern to an existing or new Mac Tools franchisee.
Your Life As A Mac Tools Franchise Owner
This is an exciting opportunity for you to be your own boss and work from home; to fulfil that dream of owning your own business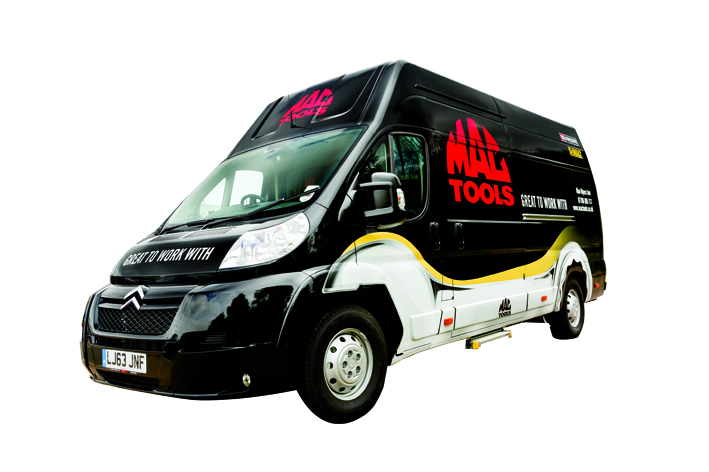 Mac Tools provides you with a professionally-equipped van which will be stocked with a wide and world class range of products for you to sell. The Mac Tools line consists of over 18,000 professional tools including screwdrivers, ratchets, wrenches, and assorted air tools, as well as its own toolboxes.
You will be allocated a territory, with a database of all the known automotive relevant outlets within it and you will then be able to sell directly to customers by calling into their workshops on a regular and reliable basis.
There is no charge from Mac Tools for ongoing royalties so you keep 100% of your profit.
What You Can Expect From Mac Tools
Your Mac Tools Licence
Allows you to operate under the highly reputable Mac Tools brand.
Gives you a proven system to help you build your own successful business.
Provides access to the comprehensive and innovative Mac Tools branded product range.
Allows access to Stanley's first-class Facom and Britool brands.
Gives the ability to build your territory into a valuable asset and sell on as a going concern.
Comprehensive training with our TLC programme
Train – 2 weeks of initial training at UK HQ
Launch – 2 weeks of business launch with your Regional Franchise Manager
Coach – 12 month coaching programme to ensure that you are meeting your business objectives.
Professional marketing support
Promotional flyers, catalogues, information leaflets and online support will help you to drive sales.
There are regular regional meetings where you'll meet other franchisees, receive training and can take advantage of new products and promotions.
You can attend the Toolfair exhibition which offers an opportunity to meet other franchisees and buy the latest tools.
You will have access to exclusive sponsorship and brand recognition deals.
What does Mac Tools expect from you?
Experience is an advantage, but attitude is essential
Previous sales and business experience and a basic knowledge of mechanics' tools will help
Self-motivation
People skills
Reliability
Financial stability, clear credit history and liquid capital of £3,750
Full driving licence