Key details
---
Become a diddi dance Franchisee and join us in our mission to Get Children Moving!
Is This For You?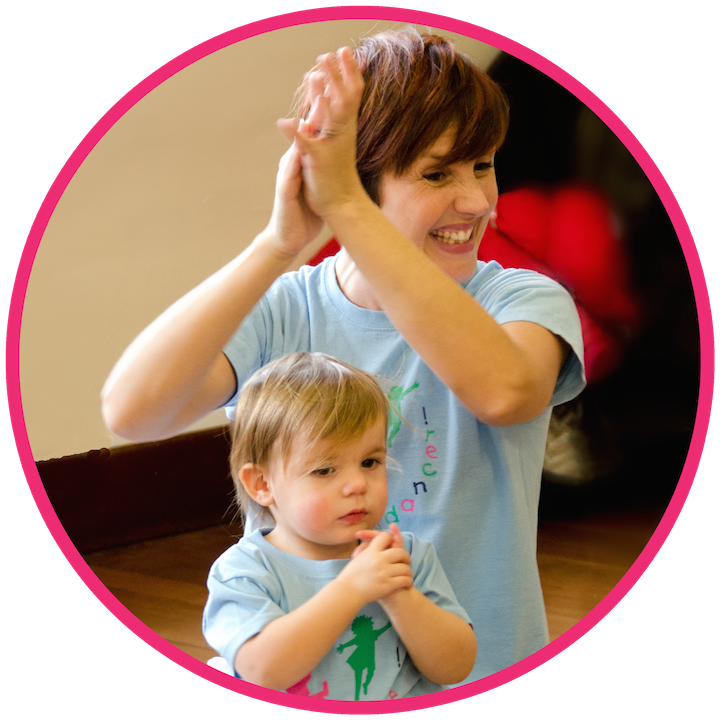 Whether you're a parent/ex-dancer/ex-business employee our business can suit anyone who wants to run a Franchise business.  The success of the themes and lesson plans offer so much reward as a teacher and the financial returns are high for low set up costs.  Our franchise package, which is fully accredited by the Children's Activities Association, provides training and on going support. The benefits include:
A full weeks training on the diddi dance style, a training programme fully endorsed by the EMD Academy
A unique concept toddler activity – keeping children fit and active whilst having fun.
Class syllabus' that nurture toddlers' natural love of moving to music.
Computer generated sole territory with exclusive rights to run under the diddi dance trademark.
Franchise kit including operating manual, business stationery and teaching equipment.
Fully researched lesson plans, with copyrights constantly evolving and developing.
Ongoing support and meetings with active involvement into the growth of the company.
A fully integrated online CRM system
diddi dance 2016 franchisee satisfaction survey results 95% – Click here to see the report summary
 As a diddi dance Franchisee You Would:
Manage your diddi dance business on your exclusive territory of equal potential to other Franchisees in the UK.
Source all venues for classes and manage venue costs.
Teach diddi dance classes for all preschool children within this territory.
Offer the Party Package in your territory.
Manage any staff you employ for your diddi dance business, for example dance teachers.
Market and advertise your diddi dance business (grass roots marketing/magazine advertising).
Become the 'face' of diddi dance for your exclusive territory through effective PR.
Have a personally rewarding business, which adds to the community.
Have the flexibility to create your own promotions/pricing/special offers etc.
Does This Describe You?
You have a DBS (formerly CRB) registration or be willing to obtain one (mandatory).
You love interacting not only with children but adults too.
You are hard working and ambitious.
You have boundless energy – it takes a lot to keep this age group engaged.
You have determination and an enthusiasm to succeed.
YES

? Then we want to speak to you!
But don't just take our word for it. Hear what some of our diddi dancers have to say about diddi dance franchising: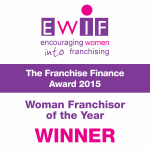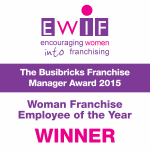 What Happens Next?
Please fill in the form below to receive our Initial Enquiry email which will have our Franchise Prospectus available to download in it.  The Franchise Prospectus highlights the cost of the Franchise Package, what's included in the Franchise Package, the earning potentials for a Franchise and frequently asked questions are answered.  This will be emailed to you right away so please check your spam folder if you have not received it within 2 days.
From reading the Franchise Prospectus if you feel diddi dance is for you then please enquire about attend an Open Day where you will see a diddi dance class in action and afterwards meet Anne-Marie, the founder of diddi dance, along with Franchise Director Rebecca.
Franchisee Testimonials
Suzie Harley – diddi dance Wirral

Initially, I had been working for diddi dance Chester for over nine years! I absolutely love it watching the children grow and develop. I then had the opportunity to become a franchisee and for me personally it was a natural progression as I was looking for new challenges, goals and something that would have longevity for me. Although I don't have any children I do know that in the future if I'm lucky enough to start a family it is a business that I can work around my family and create a great work life balance.
---
Joanna Oastler – diddi dance Eastbourne, Uckfield & Hastings

Deciding to open a diddi dance franchise has easily been one of the best decisions I've ever made, certainly within my career life.
Running your own business can be a roller coaster ride, it's downright terrifying and daunting at times and this makes the highs of success and achievement all the more elating, but diddi dance wouldn't be diddi dance without the support network and genuine sense of community felt amongst the franchisees and our teachers.
I believe in diddi dance 100%, what it brings to little ones in terms of confidence and social skills and the difference it really can make in their development both personal & physical and I feel such pride that I can be involved in something amazing like that, that delivers and makes a difference.
---
Emma Hayward – diddi dance Central Warrington & Central Cheshire AND diddi dance North Shropshire, Telford & North West Stoke-on-Trent

The great thing about diddi dance is that the majority of customers are brought to you via word of mouth meaning that you don't need to spend masses on advertising once the classes have become established. I have lots of diddi dancers still with me from day one and have now done lots of their birthday parties. It is lovely to see them grow in confidence as the months progress.
With a diddi dance franchise you literally decide the level of input that you are prepared to give in order to achieve your personal goals. Being quite ambitious, for me this often means late nights on the laptop or taking on more classes than I planned to, however this is my choice and fits far more into my desired work life balance than my previous career path ever did. For me the flexibility of choosing my own hours, having 3 afternoons off a week and being able to get to the nursery gate every day for 3.30 make this the best life decision I have ever made and I regularly tell myself that I can't believe how lucky I was to have everything fall into place to allow me to have done this.